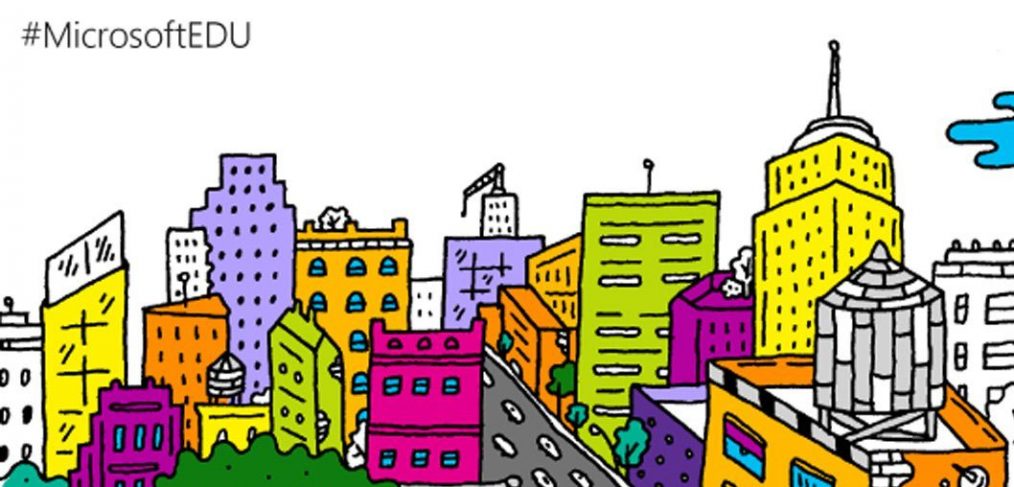 Demystifying Microsoft's EDU event, Surface Laptop and Windows 10 S
On 2nd May, 9am US Eastern Time, Microsoft conducted an event targeting Education Sector. At #MicrosoftEDU event it introduced a new Operating System, a new Laptop and number of cool tools that may help improve Educator and Student experience.
Windows 10 S
"S" for Student, School, Streamlined or Secure?
We already have two editions of Windows 10 in Pro and Home. Microsoft announced a third version of Windows 10, targeting High School and College students. They insist the S in Windows 10 S does not stand for Student or School. Microsoft prefers to call it a Streamlined or Superior or Secure Edition and there is valid reason behind it, please read-on to know more.
Windows 10 S is practically a Windows 10 OS without desktop apps. Or in other words, it allows only Windows Store apps to be installed. Many are dubbing this as Windows RT successor, but it isn't. BTW, I loved Win RT for what it offered. I still own and very much use the first generation Surface RT. Okay, so here is why Windows 10 S isn't Windows RT;
It will allow users to unlock Windows 10 Pro at a charge of USD 50 and
It runs on x386 platform, unlike Win RT which ran on ARM.
Another question being asked is who is it for? Besides being used by Students, the OS is suitable for businesses running apps on cloud. Office 365, Google Apps as well as corporate apps published through Windows Store. This locked down version of OS makes the computing secure for institutions that do not want to invest heavily in security apps and infrastructure.
We may see number of low cost devices running Windows 10 S towards year-end. This should make it a direct competitor to Google's Chrome OS. Many schools/colleges in Asia recommend iPad or Mac Book Pro for the students, these are insanely expensive. Low cost devices running Windows 10 S may change this in coming years.
Surface Laptop
Finally, Microsoft has stepped right in to its partner territory by releasing a clam-shell laptop. All the previous Microsoft hardware designs were a reference point for PC manufacturers, and created a new device category. However, Surface Laptop is essentially a traditional laptop in gorgeous body. While Microsoft maintained that the device is primarily suitable for College students and ships with scaled down Windows 10 S, it is in direct competition with premium laptops such as HP's Spectre, Dell's XPS and Lenovo's Yoga laptops.
Surface Laptop will start at USD 999 for 7th Gen Intel i5 processor, 4GB RAM, 128GB SSD and 13.5″ PixelSense touch display. It's neither the lightest, nor the sharpest and doesn't allow Lenovo Yoga style screen rotations, but it's surely one beautiful device with eye-catching color options. Surface Laptop will be available in 4 colors Burgundy, Platinum, Cobalt Blue and Graphite Gold with Alcantara fabric on keypad. While the laptop ships with Windows 10 S, it can be upgraded to Windows 10 Pro for free for a limited time.
Microsoft Teams for Education
Enabling Teachers and Students to communicate, share ideas and work together like never before, Microsoft has introduced Microsoft Teams for Education. Microsoft Teams for Education replaces OneNote Classroom.
Code Builder for Minecraft, Mixed Reality and Office 365 in Education are other main presentations on #MicrosoftEDU event. Want to learn more? Visit Microsoft's EDU Event site for more info.