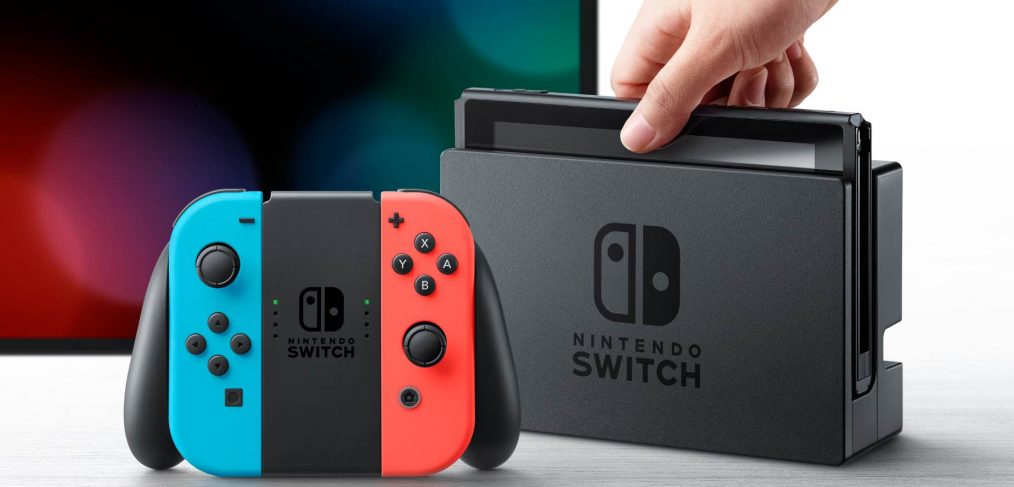 Nintendo Switch 2 Review
Article is a bit late, Gen2 Nintendo Switch is over a year old. Nonetheless, it has caught my attention, mostly my Son's!
Nintendo Switch has shot to popularity almost twice as fast comparted to its rivals. Generally, I would have compared it with the handhelds in the same category, like PS Vita, Wii, Gameboy. But looking at the popularity and presence of some AAA games forced me to compare it with the giants in Xbox and PlayStation.
That's not a mean achievement and speaks for the quality and determination of Nintendo's worlds and characters. However, the console is certainly underpowered compared to the competition.
Gen 2 vs Gen 1
A quick comparison with Nintendo Switch Gen 1 and the newer Gen 2. Nintendo is claiming about an hour and half more battery life than the earlier version. About 30% more gaming time then its predecessor.
Yes, and that's it there is no other significant change, unless if you consider change in packaging a major face-lift.
The Differentiator
With PS Vita and Wii failed to get the momentum, Nintendo Switch has no competition in handheld console category. While it offers, multi-player experience and can be played on HDTV. Strong parental control feature is parent's delight.
If you're a fan of Retro games, then you can't go wrong with the Nintendo Switch. The company that game us Mario and Metroid have also given users access to a lot of games that were released for the Nintendo Entertainment System and the Super Nintendo.
Noteworthy Features
The Switch
The Nintendo Switch can be used both as a portable game system and as a home game console.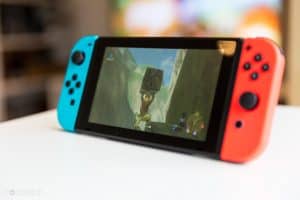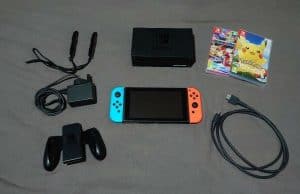 Included Accessories
The Nintendo Switch includes the tablet-like system, left and right Joy-Con controllers, the Joy-Con grip to hold the controllers like a conventional gamepad, two Joy-Con straps, the Switch Dock, a USB-C wall adapter, and an HDMI cable.
Joy-Cons
The included Joy-Cons are a pair of wireless controllers that can be used with the Switch in different configurations.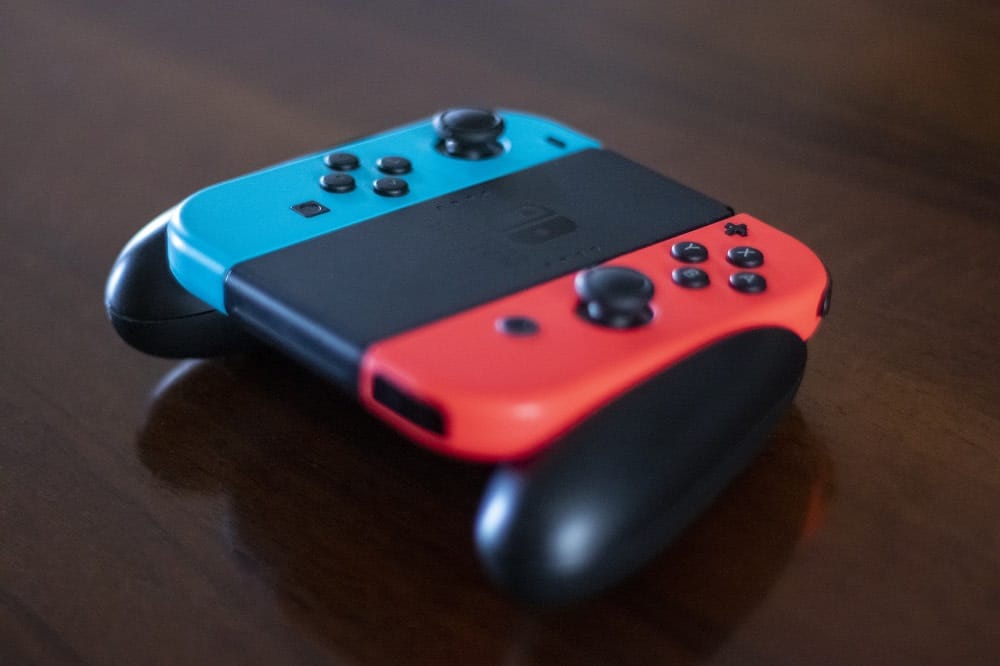 Switch Dock
The Switch Dock is a block-shaped black plastic dock measuring 4.0 by 6.8 by 1.9 inches that charges the Switch, provides an HDMI output so you can connect it to your TV and play games in 1080p on a big screen, and provides three USB 3.0 ports for storage and accessories.
But, of-course there is a "but"…
A deal breaker for me is the lack of RPG games. I don't like retro-games or indie-games. Graphics performance is also below par. To make things worse build quality isn't the best. I managed to break the kickstand in first week. Screen, unless we use screen protector, scratches easy while using dock.
Other major drawbacks include, lack of wireless audio, joy-con grip is annoying, screen is barely visible outdoors.
The Conclusion
Nintendo Switch is certainly not for everyone, but if you are a retro-gamer and into handheld gaming, switch is the only way to go. For sure, it puts smile on my son's face, which I enjoy.
So, for me, it's a go!