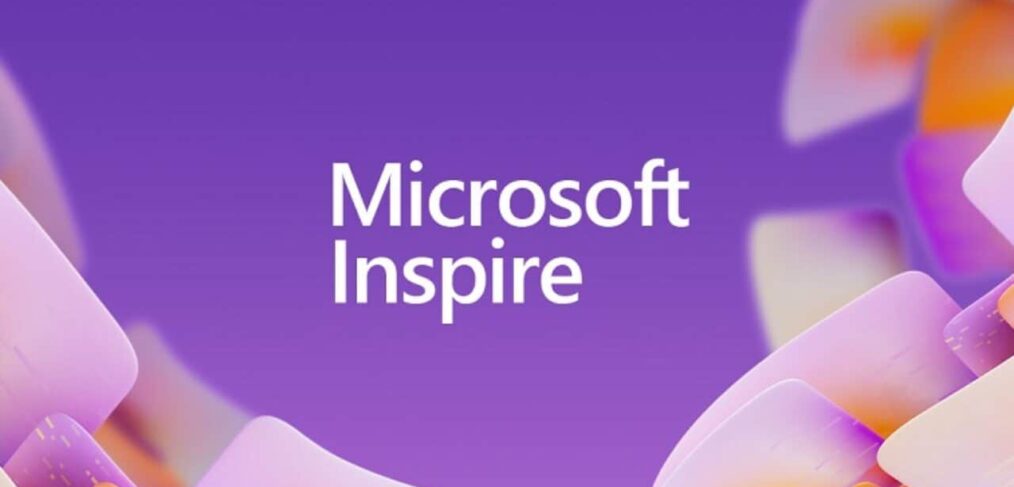 Decoding the Future: Top 5 takeaways from Microsoft Inspire 2023
Microsoft Inspire 2023 has finally wrapped up, and boy, was it a dazzling show of revelations!
My previous blog underscored the critical necessity of AI governance. Yet, I firmly hold the view that such regulatory measures must not inhibit the spirit of innovation. Today, I'm eager to share my choice picks of insights from this tech extravaganza, casting light on groundbreaking AI strides, riveting product launches, and synergistic partnerships that signify an exhilarating trek into what lies ahead.
So, grab a bite of your preferred treat and nestle in comfortably, as we embark on a thrilling exploration of these game-changing highlights from the event. Let's dive into the future together!
1. Microsoft 365 Copilot Pricing
In the thrilling world of Microsoft 365 Copilot, an AI tool that works within your Office apps like a personalized ChatGPT, we've got a mixed bag of updates. It now carries a price tag of $30 per month per user for Microsoft 365 E3, E5, Business Standard, and Business Premium customers. Although, a launch date is still a mystery, and those with Microsoft 365 Family may have to wait a bit longer for Copilot to come aboard.
2. Bing Chat Enterprise
Microsoft's AI chat feature, Bing Chat, is branching out with Bing Chat Enterprise, which makes office tasks a breeze with GPT-4 insights. Launched as part of Microsoft's privacy-centric tools, it ensures no sneaky peeking at your business data for AI training. Bing Chat Enterprise preview was made available during the event, bundled at no extra charge with certain Microsoft 365 plans including E3, E5, Business Standard and Business Premium. It's also set to debut as a solo offering for just $5 per user monthly. Ready to chat, folks?
3. Microsoft 365 Back Up and Archive
Microsoft is unleashing a duo of data management superheroes: Microsoft 365 Backup and Microsoft 365 Archive, designed to safeguard and manage your cyber kingdom's treasure trove of data.
Microsoft 365 Backup, like a cyber ninja, zips through OneDrive, SharePoint, and Exchange, retrieving data with a search/filter move that would make Sherlock Holmes envious.
Microsoft 365 Archive, the unshakeable sentinel, keeps your SharePoint data safe in a time capsule, offering a magic 'in-and-out' pass to archiving and reactivation. Watch out for its next trick: file-level archiving. Arriving in 2024!
4. Sales Related AI Capabilities
Meet Microsoft's new AI assistant, Sales Copilot, tailored for sellers and accessible via Outlook, Teams, and Dynamics 365 Sales. It's like a ChatGPT specifically dressed for customer service, providing valuable product and service knowledge. This versatile tool is available as a stand-alone subscription or included with existing Dynamics 365 Sales Enterprise and Premium licenses. Plus, it's capable of orchestrating customer data across various departments, making it a powerhouse of productivity.
5. Partnership with Meta
Cue the trumpets: Microsoft is teaming up with Meta! Meta's LLAMA 2, the Leonardo da Vinci of open-source models, will now be frolicking on Azure and Windows platforms. Built to let developers craft AI wizardry, Llama 2 is set to be the superstar of Azure AI's model catalogue. Plus, it's getting a Windows-friendly makeover for slicker use. Talk about making smart moves!
Want More?
Well, folks, that's a wrap on our whirlwind tour of Inspire's hottest hits! If your curiosity is still buzzing or you're hunting for any elusive tidbits we missed, scamper on over to Microsoft's official Inspire page. Simply follow the yellow brick road, or rather, click on the link below:
https://inspire.microsoft.com/en-US/home
Enjoy your journey through the land of tech wonders!