Windows 10 2004 – Top 5 Features for End User
Microsoft releases 2 feature updates annually, typically in April and October. The latest update, dubbed 2004 aka 20H1 was released for compatible PCs in May 2020. As of this post, update is being rolled out to all Windows 10 PCs, after a small hiccup with Surface devices, sigh!
Top 5 Noteworthy Features in Windows 10 2004 Update
Below are some of the note-worthy feature updates for the average users.
1. New Search Experience
Microsoft has made a few important improvements to Windows Search in this release. The search experience in File Explorer is now powered by Windows Search and has a refreshed design to go along with it. This enables search result suggestions as you type, and it also allows the search experience to integrate OneDrive results with the traditional searches.
Weather: Get current conditions and the upcoming forecast.
Top news: Read the latest headlines from popular news sites.
Today in history: Explore four events that happened on this day.
New movies: Find out what's playing in theaters near you.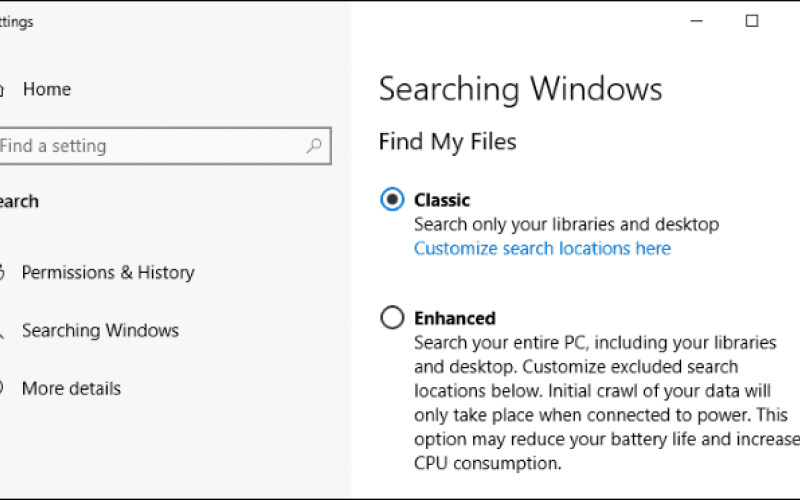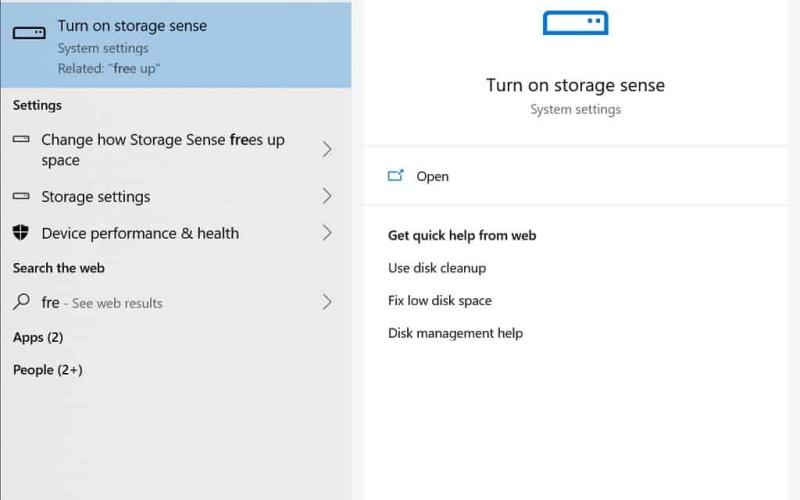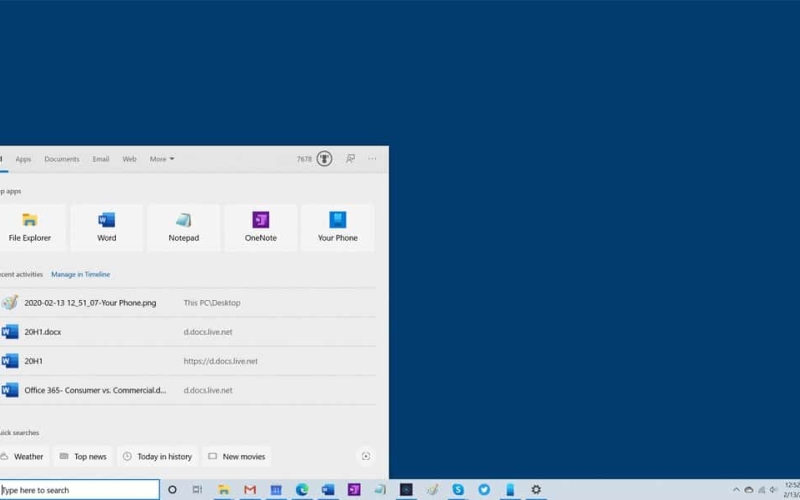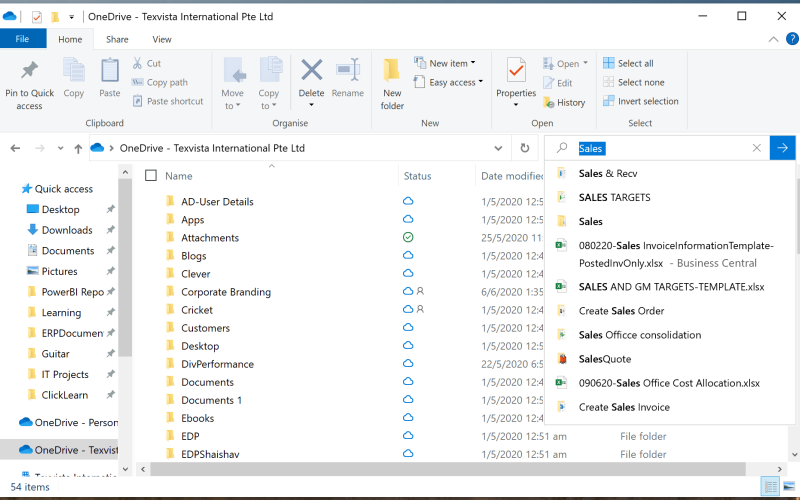 Faster Search Result
Choose between Classic and Enhanced search results, by allowing Search to crawl through all documents and libraries.
Related Search Results
Related search function provides results from related content. Spell checker also corrects typo.
Search Documents, Settings and Web
Search Weather, News and Historical Data
Search Suggestions
File Explorer Search is now powered by Windows Search, and suggest results.
2. New Cortana Experience
With Windows 10 version 2004, Microsoft is introducing a new version of Cortana, and it's not exactly good news if you used Cortana in the past, especially during Windows Phones days. But I guess, there were a very few. The new version of Cortana is focused almost exclusively on productivity, and it's losing capabilities related to music, smart home control, and other third-party functionality.
Microsoft is also killing Cortana on all mobile platforms, Android and iOS, as well as on Windows 10 versions that have reached the end of support.
The app now supports the light and dark theme available on Windows 10, and the new experience offers less intrusive screen for "Hey Cortana" queries that can stay in the flow while you work. Also, the assistant has been updated with new speech and language models, significantly improved performance, and you can now drag and resize Cortana like any other regular app.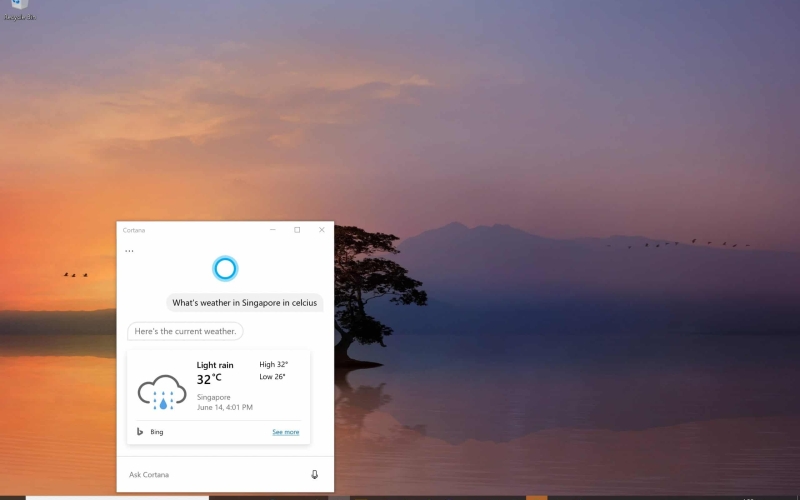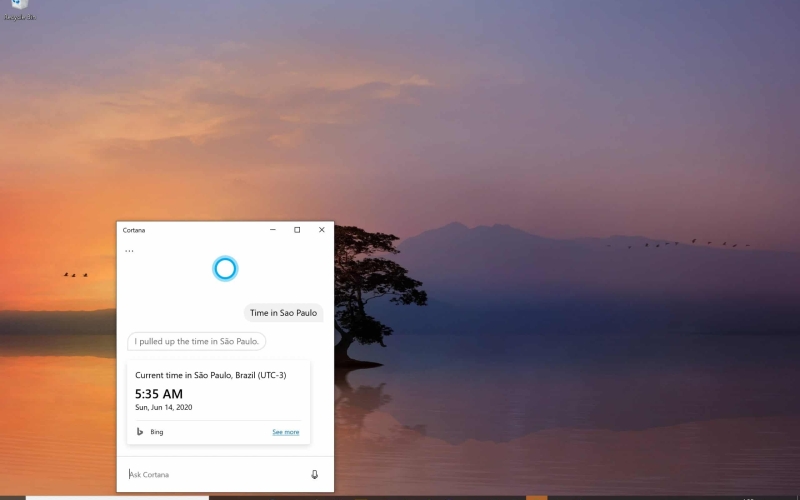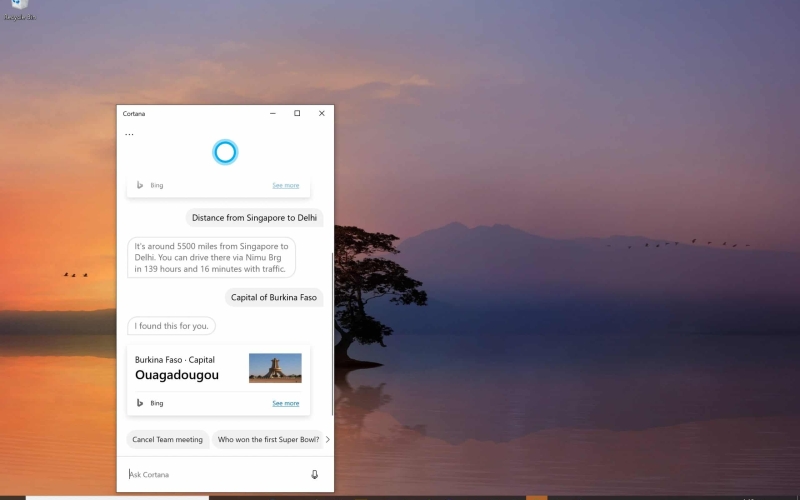 3. Virtual Desktops
If you use virtual desktops to separate your different tasks, you can now click the header of the desktop thumbnail to specify a custom name. Also, you can also right-click the thumbnail of the desired desktop in Task View and select the Rename option to rename the virtual desktop.
Windows Sandbox was officially introduced with the Windows 10 May 2019 Update, and with version 2004, there are a couple of improvements to the experience. For starters, you can now use configuration files with Windows Sandbox, so you can change certain settings such as enabling or disabling the Virtual GPU, allowing network access, and more. Additionally, Windows Sandbox now supports microphones.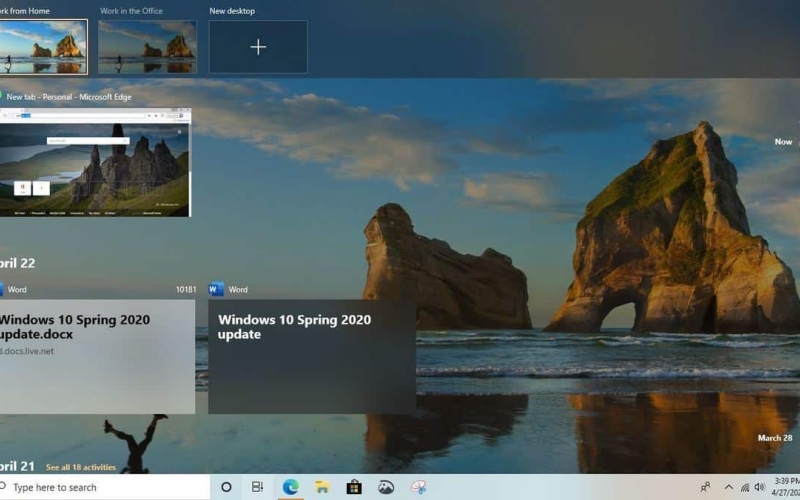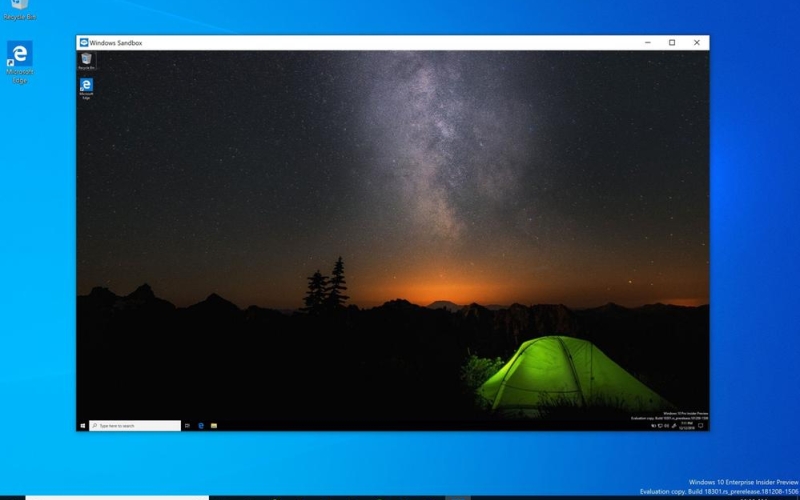 Rename Virtual Desktop
Earlier Windows 10 updates allowed adding multiple Desktops. This version allows renaming the file.
Windows Sandbox
Windows Sandbox is a new lightweight desktop environment tailored for safely running applications in isolation.
4. Ease of Access Improvements
The Narrator page is also getting updated with new settings to change how to capitalize the text is read. The new options include, "Don't announce," "Increase pitch," and "Say cap." Under the "Change what you hear when reading and interacting" section, you will also find an option to allow experimental features using Outlook.
There's a new "Get image descriptions, page titles, and popular links" section that allows to decide whether to get information about images and links using the Narrator + Ctrl + D keyboard shortcut, or the Page summary using the Narrator + S shortcut on web pages. Narrator page now includes a new Text cursor indicator that will help you see and find the text cursor wherever you are at any time.
The Magnifier page no longer includes the "Collapse Magnifier window to a floating transparent magnifying" option. The page includes a new "Keep the mouse pointer" menu to keep the text cursor in the center of the screen making it easier and smoother to type.
As part of the Magnifier interface changes, the experience includes three new ways to start reading, including "Play," "Selected text," and "Read from here." Also, this new version includes dark theme support and text new sizing options.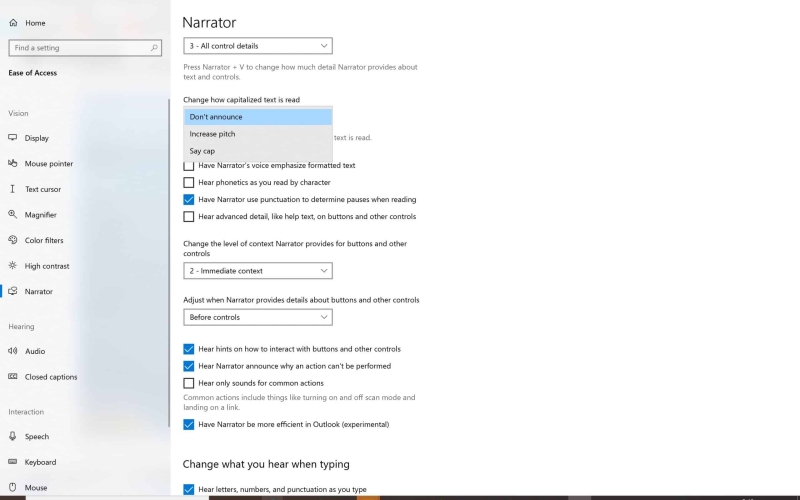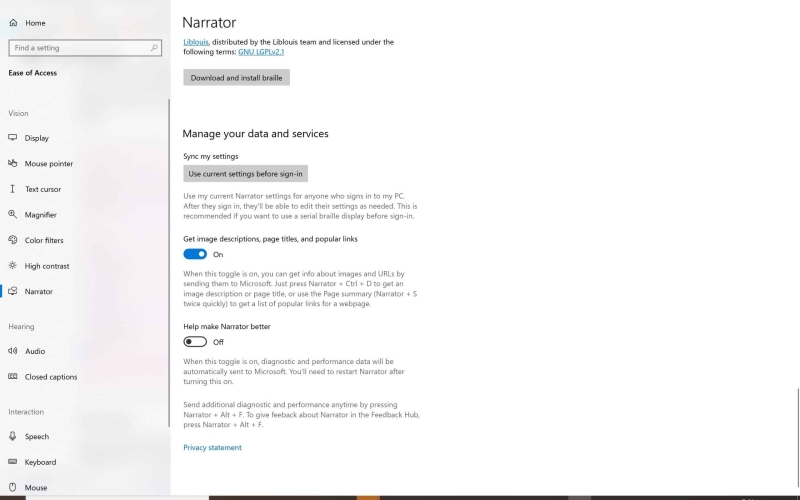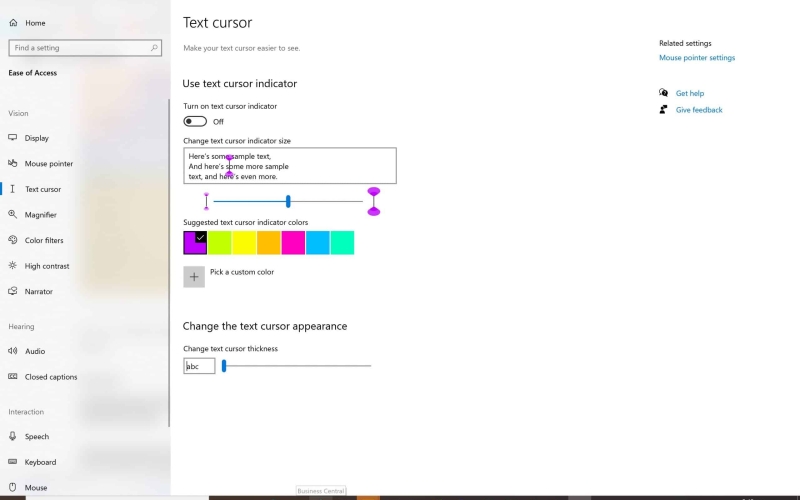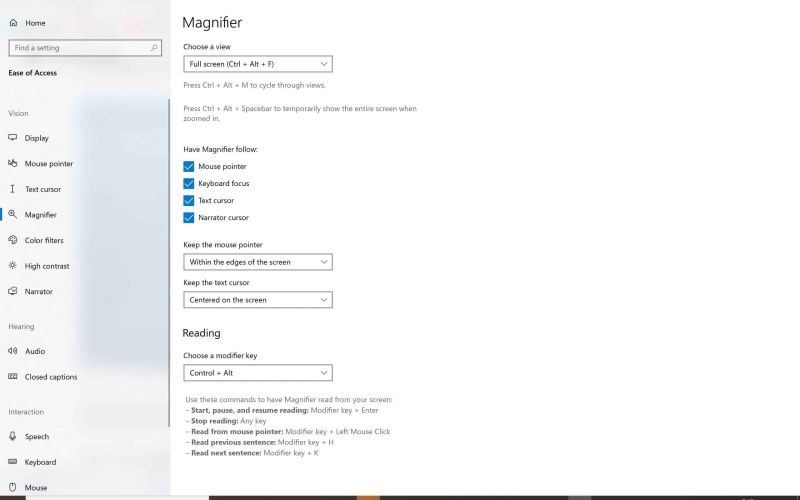 Narrator - Easier to use
Several enhancements including controlling how to read a Capitalized letter is a welcome change.
Narrator - Page summary on demand
While browsing Narrator can now read the heading, title and description of an image.
Narrator - Text Cursor Personalization
New Text cursor indicator now allows tracking it easier.
Magnifier - Mouse Point and Reading Section
Mouse pointer is easily visible in new Windows 10. New Reading Section allows controlling reading option.
Magnifier - Read a loud
Now Magnifier allows Read-a-loud option.
5. Backup and Recovery Features
The Backup settings also receives some minor tweaks to include a reference to backup your files on the Desktop, Documents, and Pictures to the cloud using OneDrive.
In the Recovery page, the "Reset this PC" feature has been updated with a new "Cloud Download" option that allows you to download a fresh copy of Windows 10 directly from the Microsoft servers, instead of using the image locally available on your device.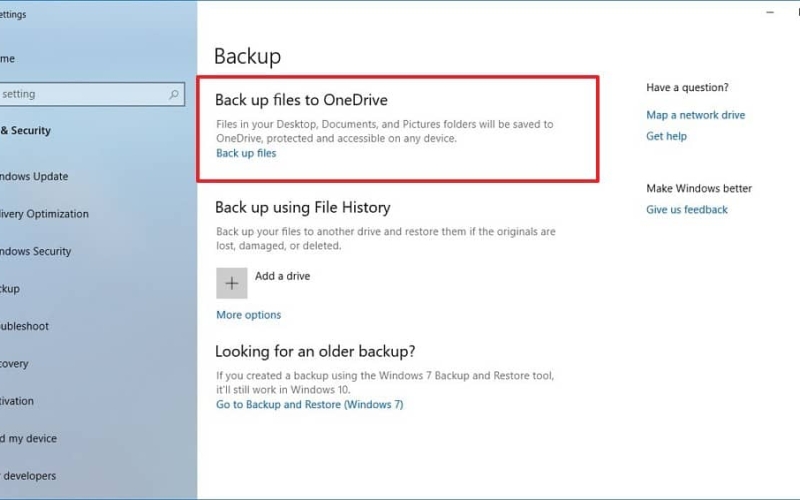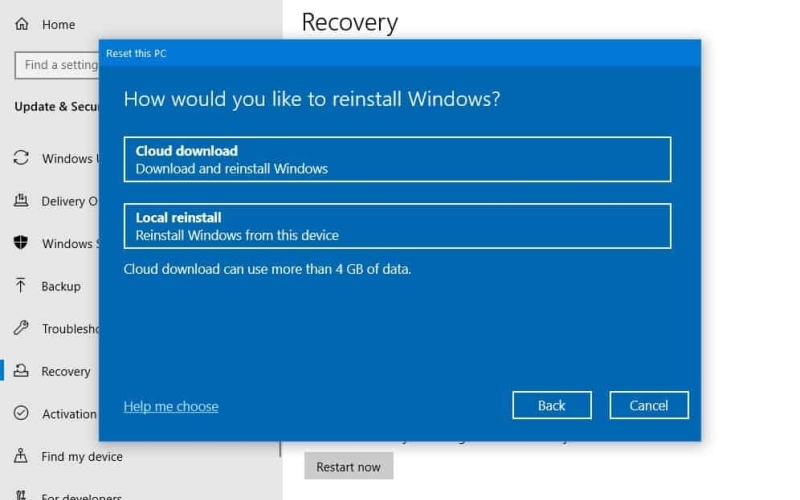 Backup to OneDrive
Backing Files to OneDrive is a lot easier in Windows 10 2004 udpate.
Cloud Recovery
Windows 10 2004 update allows users to Reset the PC using Cloud Recovery.