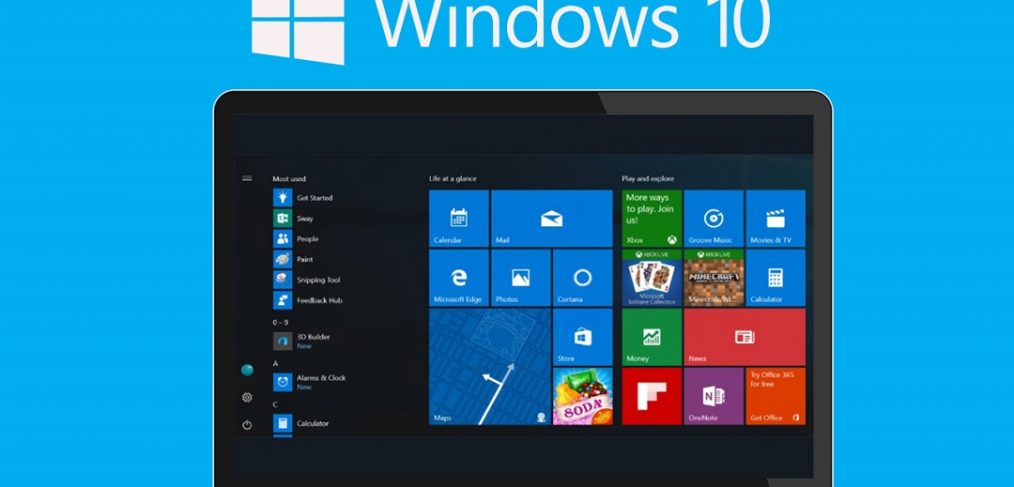 Windows 10 Anniversary Update – What's there in it for you?
Ok so, Microsoft has released 2nd major update to its flagship operating system. Code named Redstone 1 update aka Windows 10 Anniversary update, is being released 1 year after the launch of Windows 10, hence the name.
This updates brings some exciting new features for users of touch enabled devices and Microsoft edge. However, for typical desktop users it has only some basic enhancements to offer. We will run through some of the much talked about enhancements and conclude with whether or not the update is for you.
Windows Ink:
The word "Ink" was first used by Bill Gates in CES 2006 while demonstrating HP tablet, but the "touch first" revolution of iPads and iPhones have pushed the concept back.With Microsoft Surface Pro, Pen has again became a useful tool, so much that even Apple adapted the concept.
Windows 10 Anniversary update takes the Windows Ink to next level. New apps such as Sticky Notes, Sketchpad, Screen Sketch etc… and its integration with Cortana (Windows 10's Personal Digital Assistant) may make Inking cool again.
Sticky Notes:
This app lets you write notes and stick them on the desktop. The cool part is, when you type Date or time, Cortana recognises its relevance and offers to create a reminder. It can also recognize handwritten notes.
Screen Scratch:
This app allows you to take a screen shot and make comments or marks on it and share with your friends and colleagues.
Microsoft Edge Extensions Support:
Like Google Chrome, Microsoft Edge will support extensions. This was probably one of the most requested feature. Extensions are the small apps that work with browser to deliver content and service without a dedicated app or visiting the website There are already a few functional extensions such as Skype, Amazon Helper, Last pass, Office online, OneNote Clipper, Evernote etc…
Microsoft has also added in web notifications for Edge, allowing websites to push notifications to the Windows 10 Action Center (notification center). You can also now right-click on the back button to see history of a tab, and right-click a tab to pin it in place. Microsoft is also improving battery life with Edge, and claims it's up to 70 percent better than some competitors. Overall, Edge still has some odd rendering quirks that makes it feel unfinished, but Microsoft is getting closer to providing a browser on Windows that could convince many to switch from Chrome.
Dark Theme and UI Tweaks:
The new Dark Theme in Windows 10 makes it look stylish. The UI is
starting to look a bit more polished. Most laptop displays and monitors have black bezels, and the continued use of a dark mode across the OS just bleeds naturally into the corners. You can switch on what I call even darker mode in settings, and it will switch built-in apps that typically use a white background over to black.
Microsoft has also tweaked the Windows 10 UI in more ways than just a dark theme. The all apps list is now an integral part of the Start menu, and Live Tiles are now chase-able. This means if you see something like a news story on a Live Tile, you'll go directly to that news item when you click the Tile instead of simply opening the homepage of an app.
Windows Hello for Apps and Website:
Windows Hello, on a compatible device, is one the awesome feature. Gone are the days when Admins had to worry about weak passwords. Windows Hello uses advanced face recognition system to sign in the user, without even touching the keyboard. The catch is it requires compatible hardware including infra-red camera or a finger print reader. Saying that, most new mid and high range laptops are shipping with the required hardware.
With Anniversary update, Windows Hello will work with Apps and Websites as well. You need not signing to each app or website separately anymore. Once configured, websites and apps will sign in using Windows Hello.
Cortana Improvements:
One year after Windows 10 launch, I still find people asking "Who" at the mention of Cortana. Blame is flatly on Microsoft for holding the feature in most countries. Hopefully, with the Anniversary update they will release Cortana in more countries and it may find more followers. Cortana will now support reminders without mention of time, people or place. For eg, I can now ask Cortana to remember serial number of my Television and it will remember it for me.
Windows 10 Apps on Xbox One:
Gamers rejoice, finally Xbox One update will bring Windows 10 Apps. Most windows universal apps will be available on Xbox One, post the update. Microsoft has also added close platform support for the games, which means, if you purchase a game on Xbox One, you can use the same license to play on your PC running Windows 10 and vice versa.
Cortana also makes its debut on Xbox One, support web searches using voice as well as support for Xbox core functions such as Opening a game, pausing a game, chat with other players, join a party etc… Xbox One users with Kinect always had some of the functionality, but with Cortana one can use any headset to take control of the device using Voice.
There are a plenty new apps and enhancements, some of them are listed below;
New Skype App
Bash for Windows
Syncing Phone notifications
Project to PC
All in all the Anniversary update brings plenty for the upgraders, however, many of these features are irrelevant for business users without access to Cortana and Ink features. Edge extensions are good addition, but not enough for users working on Chrome to move as yet. There are few performance and app improvements, sufficient to recommend the move.