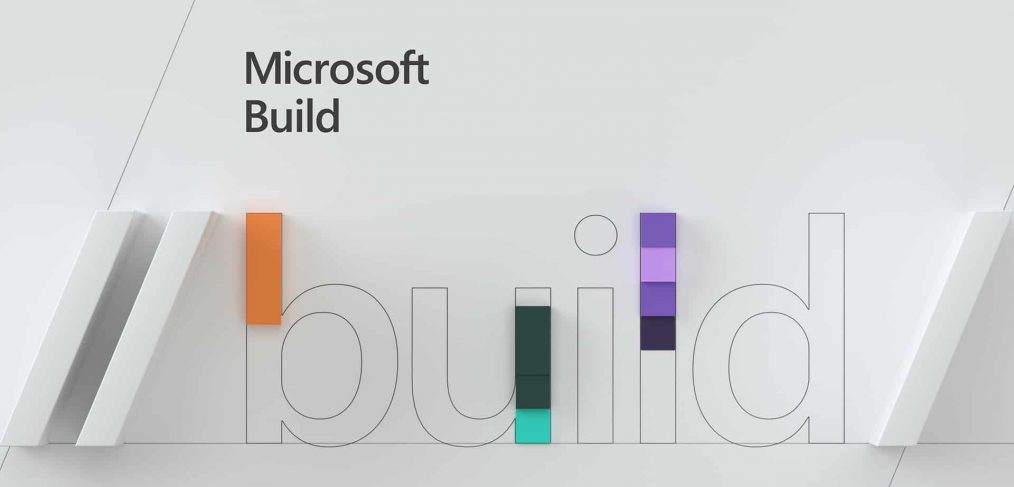 Microsoft Build 2021 Decoded
Okay, the blog may be a bit late, but I am sharing my understanding about important BUILD announcements, particularly the ones that are of interest to small-medium businesses.
BUILD 2021 is Microsoft's developer event, like Google's I/O and Apple's WWDC events. This year's BUILD was a hosted event broadcast between 25th to 27th May. Right in between I/O and WWDC events. While Google's focus was on mobile platform, Microsoft's remain in Business Applications, PC as well as Mobile. Both offered similar visions for the future with focus on Cloud solutions.
Keynote and New Windows
As always, event kicked off with the keynote from Satya Nadella, Microsoft CEO. From 16 minutes keynote, hint to new version of Windows operating system caught much attention. He called it as a "next generation of windows". Later after much of a speculation name of the new Windows was revealed to be Windows 11.
Windows is the operating system or soul of your PC, of course if you are using a mac than it is Mac OS. Current version of Windows, Windows 10, is being used by 1.3 billion people.
Top Announcements
Apart from announcing Windows 11, below are some of the note-worthy announcements for developers to check out.
Microsoft Team
A preview version of Shared Staged Integration was announced. This module allows developers to make collaborative experiences, including project boards and whiteboards within a meeting. Now developers can also extend the usability of Together mode to create custom scenes.
Microsoft has been teasing the fluid framework for some time, where components of one app can be embedded to another app. Microsoft announced, real-time, fluid components within Microsoft Teams. These fluid components allow users to message a table in a Teams chat which could then be edited by everyone.
Microsoft Teams is a chat based collaborative platform and offers all-in-one experience from document sharing to app collaboration.
Power Platform
Announced Power App Ideas to which allows constructing formulas using natural language. Powered by GPT-3, tool allows creating code by typing in natural language, for example, "Show customers with overdue invoices", and the suggested formula will be automatically constructed. GPT-3 is one of the largest and most powerful language model, offers AI based no-code, low-code experience.
Power FX for generating low-code application using Power BI and Power Apps, works now with Dynamics 365 platform.
Power BI Streaming Dataflows and Automatic aggregation features simplify working with large datasets and offers low-code experience that uses a machine learning model to analyse the query patterns. It remembers commonly used queries and enables faster report creation.
Process Advisor in Power Automate is now generally available. This is the process mining capability that can help optimise business processes, by identifying which activities take the most time and which are continuously repeated.
The integration between Bot Framework Composer and Power Virtual Agents is also now generally available.
Power Platform consists of multiple tools and Microsoft is introducing new features rapidly. This consists of Power BI a business analytics tool, Power Apps a smart app builder, Power Automate – to automate processes and Power Virtual Agents a Bot builder.
Organization Explorer & Adaptive Cards
Coming this summer to Microsoft Outlook, the new Organization Explorer, helps team members find others with similar skills.
Developers can use Adaptive Cards to easily share their user interface data for consistency across multiple services and apps. There's now a universal action model that will deploy an Adaptive Card across both Microsoft Teams and Microsoft Outlook eliminating need for building separate cards for each.
Azure Confidential Ledger
Write Once Read Many (WORM) gaining popularity while sharing sensitive information. Azure Confidential Ledger uses this to provide secure, temper-proof ledger. It provides way to verify that transmitted data is not altered. Going forward this will pave way to secure online information exchange.
Microsoft Edge 91
Microsoft announced the Edge 91, which will ship with several new features including Sleeping Tabs and Startup Boost, expected to bring performance improvement.
Project Reunion 0.8
Project Reunion 0.8 preview is being announced at Build 2021. One of the key features is support for Windows 10 version 1809. Another key aspect of Project Reunion is the ability to develop apps without targeting the newest version.
Project Reunion is a project that aims to make it easy for Windows app developers to use APIs across both Win32 and UWP development platforms.