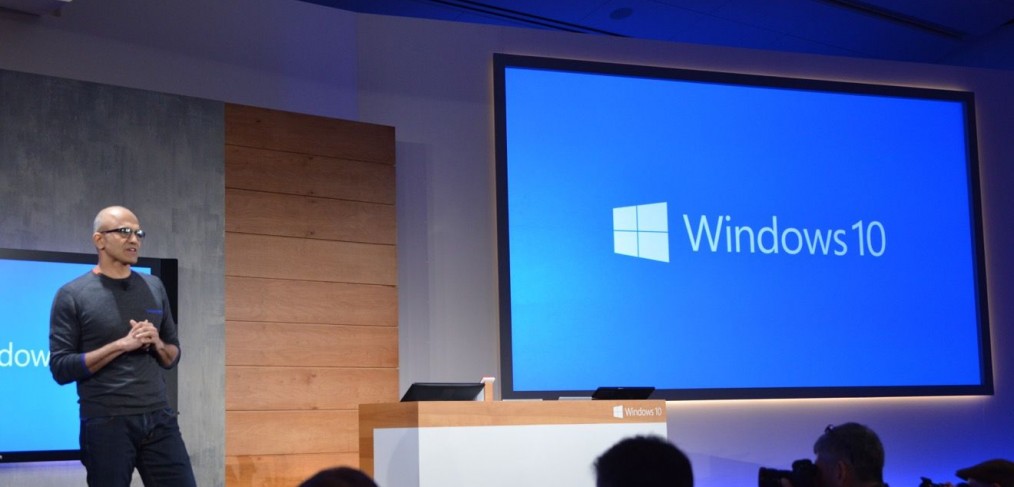 Windows 10 – All that you want to know!!
Microsoft announced Windows 10 operating system at the two hour event. Most features were expected, but some surely caught me by surprise. Check out below the highlights of the event.
Its Free:
Yes, you heard it right, as long as you have Windows 7 or later OS, the update is free, which is awesome!
Consumers can upgrade their Windows 7, 8 or 8.1 and even Windows Phone 8.1 to Windows 10 during first year. Thereafter, Microsoft may charge for the upgrade. I also understand that Windows 10 will also be available as a Service, Microsoft will be sharing the details shortly. Microsoft is being vague on upgrading Windows RT devices (ARM based devices). More details should be available by Feb, 2015, along with Windows 10 for Phone details.
Update: Microsoft confirmed the Free upgrade offer is for Consumers only. This offer is not extended to Enterprise Customers on Software Assurance.
One OS to rule them All!
This was one of the most anticipated feature. Windows 10 will be available on variety of devices, from PCs to Phones and from Tablets to Giant TVs. Earlier Microsoft had different versions for Desktops/PCs, Tablets and Phones.
One feature that ensures smooth operation on different devices is The Continuum. When connected to Keyboard and Mouse, Windows 10 interface will switch to the one similar to Windows 7, and on hybrid devices or tablets, it will automatically switch to a touch friendly environment.
Windows 10 for Phone details will be released by Feb, the demo showed comparison of a tablet and phone version on operating system. Some of the features of Windows 10 are also expected on Xbox One.
Cortana, Notifications & Action Centre:
Another big upgrade for Windows 10 users is the digital personal assistant Cortana. For those who are not one of the 3% Windows Phone users, Cortana is similar to Siri on iOS or Google Now on Android devices. The difference here is that Cortana offers a personalised experience by remembering, studying and offering information that interests you. Integration with PC will allow users to perform search, application action such as finding, opening or sharing documents etc.. Cortana can be activated by voice or text commands.
Notifications, similar to Windows Phones, are available by swiping from right. This gesture brought up Charms bar in Windows 8. All application, messaging notification. This is also known as Action Centre, using which users can access various PC settings easily.
Office and Other Universal Apps:
Microsoft also demonstrated their New Microsoft Office Universal apps for PCs, Tablets and Phone. They will share more closer design reference, and change the way they look depending upon Device and User preferences. New office apps also works great with Cortana. Microsoft is offering Office Apps for free on devices with 8″ or small screens, including Windows 10 for Phones.
Like Office, Microsoft is working with developers to migrate and develop more universal apps. They also demonstrated Outlook and Calendar universal apps.
Spartan:
Another significant announcement was about Microsoft's new browser, code named Spartan. Features demonstrated were online annotation, sharing, taking the page offline and working across devices. The solutions claims to change the way we surf internet. Cortana is also integrated into Spartan, and while searching, typing web address, it will popup related and useful information. Joe Belfiore demonstrated a feature, where while searching for flight information, Cortana managed to relate the search query to Flight itinerary stored on the PC and displayed all relevant information without logging into airline website.
Xbox Integration:
I can't wait for the next technical preview to try out Xbox game streaming feature. With Windows 10 PCs or Tablet, you will be able to stream your owned games from Xbox One. This feature will be available on Home network and not over internet.
New Xbox One app on PCs will also allow users to join inter-device co-op games, post comments, record achievements and follow friends.
This can be hand a distinct advantage to Xbox One over PS4 or other competing devices.
Surface Hub:
With 55″ or 84″ screen, dual cameras, 3 separate Pen input, built in PC, Skype, Conferencing app, Surface Hub seems to be the next version of Microsoft's Perceptive Pixel.
HoloLens & HoloStudio:
This one is big. Time and again we have seen shift in the way we interact with our environment, work and entertainment. First was the mouse, then the touch and now the virtual environment, which can be created and consumed using gestures. Microsoft introduced a device named HoloLens, a head gear with multiple layers of glasses. Its more of Augmented Reality than Holograms, displays or overlays the applications or images.
Microsoft demoed its application in various areas, from 3D Design, Virtual Reality, Skype, Entertainment, Gaming etc…
Its Amazing!
I wonder, if this can ultimately make PCs and tablets redundant, especially, as media consumption device, doubling as productivity and communication device. This may happen sooner than one can imagine.