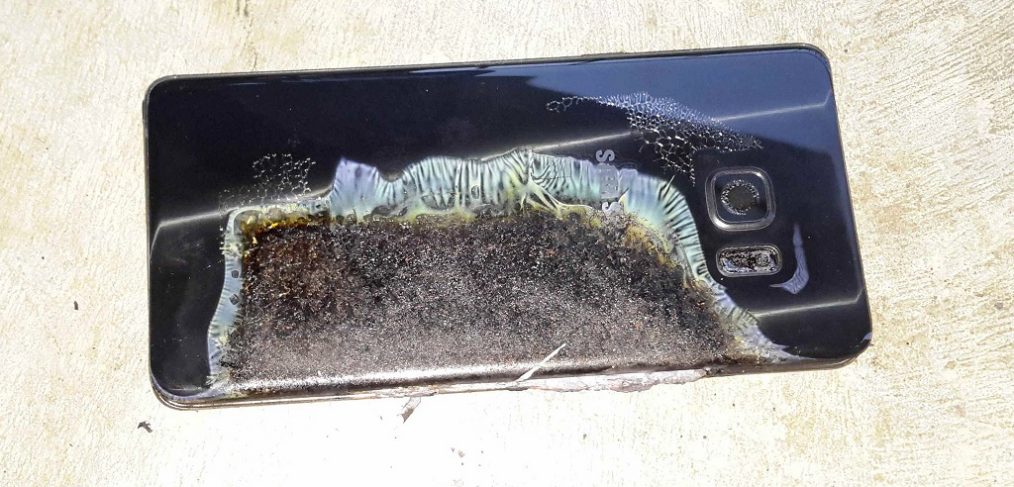 Beware of Exploding Samsung Galaxy Note 7
Another report of Samsung Galaxy Note 7 exploding in the hand of a 6 YO kid is rocking the world of Samsung and its users. Its been reported that about 36, out of 2.5 million Samsung Galaxy Note 7 sold, have exploded. Although its an insignificant amount as compared to number sold, this is an extremely worrisome development for Samsung as well as fans of the device. Many airlines, including Singapore Airline, is banning the use or charging of Galaxy Note 7 on their flights.
The primary cause of phone exploding seems to be its faulty Lithium Ion batteries, which reportedly overheat and explode while charging. Its a shame as SGN7 is probably one of the most praised phones of all times and a serious contender for being my next phone.
Samsung courageously (Note to Apple, making a mistake isn't courage, admitting to it is) and rightly acknowledged the issue and recalling the phones sold. Phones can be either replaced by early October with new batch or receive a refund. Singapore users can book an appointment on Samsung's website (Book an appointment) and receive a replacement between 16th Sep to 2nd Oct. Saying that, it has done no good to Samsung's image, which reflected on its stock and serious questions will be raised on its future devices. It is obvious that Samsung rushed to launch Galaxy Note 7, prior to Apple's announcement of iPhone 7.
In the light of the recent event, Samsung has released the below statement;
Samsung Urges Galaxy Note7 Users to Immediately Participate in The Replacement Program

Just over a week ago, Samsung Electronics announced a global replacement program for the Galaxy Note7 as a precautionary measure due to a battery cell issue. Since then, we have been working hard to expedite product shipments in order to fulfill that exchange program and reduce any inconvenience for our customers. During the past week, we understand that there are concerns from our customers and we wish to emphasize the importance of exchanging the product.

"Our number one priority is the safety of our customers. We are asking users to power down their Galaxy Note7s and exchange them as soon as possible," says DJ Koh, President of Mobile Communications Business, Samsung Electronics. "We are expediting replacement devices so that they can be provided through the exchange program as conveniently as possible and in compliance with related regulations. We sincerely thank our customers for their understanding and patience."

Although there have been only a small number of reported incidents, Samsung is taking great care to provide customers with necessary support. Samsung has identified the affected inventory and stopped sales and shipments of those devices. We are also collaborating with national regulatory bodies.

Customers who have Galaxy Note7 devices can replace their current device with a new device based on local availability. We encourage Galaxy Note7 customers to contact their place of purchase or call the designated call center locally as soon as possible.
There is also an unverified theory that, this issue is limited to phones manufactured in Korea and the ones produced in China are safe. However, I believe any SGN7 users, no matter how much you like this phone, should turn them off immediately and book an appointment to get it replaced. Hope Samsung takes extra precaution in future and gain consumer confidence back, which seems like a difficult task at this moment.