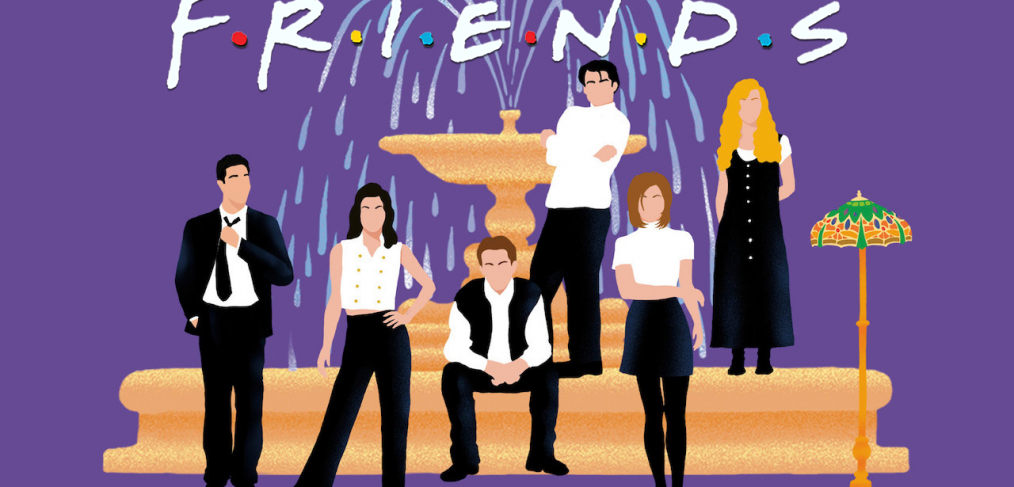 The One about the Reunion
And the much-awaited Friends Reunion aired on May 27th and Could I BE more excited to share my views.
We all want to escape Covid-doom, and as a Friend's fan I can't imagine anything better. Ross (David Schwimmer), Rachel (Jennifer Aniston), Chandler (Mathew Perry), Monica (Courtney Cox), Phoebe (Lisa Kudrow) and Joey (Matt LeBlanc) made one last appearance as friends. Sejal (my wife) and I were absolutely thrilled and managed to watch the reunion episode on phone, connected to the TV.
It was exciting as well as emotional, the set, the apartment, the café, the fountain, the lamp, the couch, and the cast. We felt so connected. It was nostalgic. We owned a CD set for all 10 seasons, which we later upgraded to a DVD set and finally watched the whole series when it was launched on Netflix. However, there was so much we didn't know.
There was always a huddle before shoot began.
Crush between Jennifer Aniston and David Schwimmer, off the reel.
Marcel the Monkey wasn't the favourite and as adorable as we believed.
Matt LeBlanc dislocated his shoulder while shooting the hilarious episode where he wears all of Chandler's clothes.
Mathew Perry and Courtney Cox are distant cousins, and they are related Lady Gaga.
Courtney Cox was to play the role of Rachel.
Mathew Perry was always nervous and would panic if he didn't get laughs.
None of the six thought that Friends would have been so successful and had to battle with their immediate fame.
Friends won 8 Primetime Emmy Awards and numerous other accolades. it was also the most watched show on Netflix in 2019.
To the oldies, yes, it's better than Seinfeld 🙂
There were some heart-warming reactions on twitter by fans. Check out these Top 10 tweets.
Although impossible to choose, below are some of the best moments, one from each season, have fun!
Season 1: The one where The Bride walks in
Season 2: The one with the First Kiss
Season 3: The one where Joey wears Chandler's clothes
Season 4: The with the Jellyfish
Season 5: The one when everyone finds out about Monica and Chandler
Season 6: The one where Paul's the man
Season 7: The one about the cheesecake
https://www.youtube.com/watch?v=0RhoxMbi31g
Season 8: The one where Ross gets Yelled
Season 9: The one with Rachel's sister
Season 10: The Final Scene