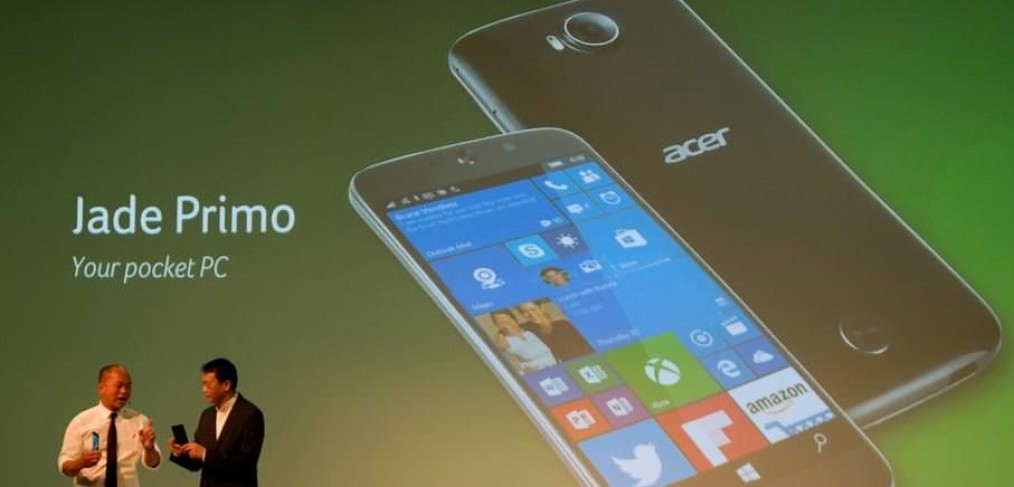 Its a Phone, Its a PC, Its Jade Primo!
Continuum from Microsoft showed promise, a lots of 'em!
I always dreamed of a phone that replaces PC and hassle of carrying laptop wherever you go. When Microsoft demoed Continuum for Windows 10, I saw the dream becoming a reality.
Acer announced their flagship Windows Phone / PC, dubbed Jade Primo, at IFA 2015 last week. Drop it in Acer's desktop dock and Continuum kicks in to let you run Universal apps on a gloriously big second screen. A quick note on its hardware: the Jade Primo has a 5.5-inch 1080p display and a pair of very capable cameras — 21MP on the back and 8MP on the front. Computing power is supplied by a hexa-core Qualcomm Snapdragon 808 processor.
However, while Jade Primo shows lot of promise, it is not quite a PC replacement I was hoping for. You won't be able to run just any old Windows app on it. They have to be Universal apps, because the ARM-based chip can't run x86 apps. Fortunately Microsoft has done a good job extolling the virtues of Universal apps to developers, so there should be plenty available for Continuum-friendly phones by the time they hit store shelves. They've already shown off Office running on a docked phone, so at least you'll be able to finish those TPS reports your boss has been hounding you for.
Although not one of the best looking phones, Jade Primo offers something unique. I also understand Microsoft is prepping to release devices with similar functionality In 950 and 950XL.